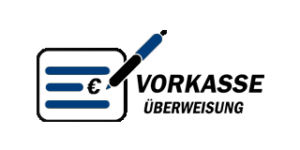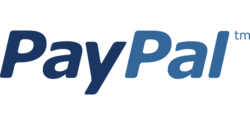 Payment methods in our shop
Pay in advance quickly and easily.
In the email you receive to confirm your order, you will find the total amount of your order and our bank details (IBAN + BIC). After the total amount has been received in our account, your goods will be shipped as soon as possible.
Rely on safe, simple and fast payment transactions.
Paying with your PayPal account allows you to use your bank account or credit card, so that your sensitive bank details are only stored with PayPal and you do not have to send them over the Internet every time you shop online. In addition, you benefit from unlimited PayPal buyer protection.
Amazon Pay makes shopping with us even easier as you can quickly complete the check-out process on our website with the information that is already stored in your Amazon account.
To do this, log in with the login data of your Amazon account and choose from the payment and delivery information stored in your Amazon account.
Your payment information remains with Amazon. With Amazon Pay you can, as usual, with your stored payment data, e.g. Pay by credit card or direct debit. If you pay with Amazon Pay, you have the A-to-Z guarantee.
Credit Card
Pay conveniently and risk-free with your Visa and MasterCard. We will ask for your credit card details after completing our correct ones. And all risk-free with Mastercard SecureCode and Verified by Visa. Payment is made through our payment service provider.